Mutual Funds
Investment Strategies for a Better Future.
Investing in your future is one of the most important financial decisions you can make. Not only is it a way to create a comfortable retirement, but it's also an important strategy that can positively affect your family's peace of mind.

At Reynolds Insurance Services Inc., we're committed to advising you on making smart financial decisions by offering investment services such as Mutual Funds. These pooled investments in assets like stocks, bonds, and money markets can help either individuals or employees benefit based on the performance of companies and securities that fall into any of the asset categories. Shareholders can then receive equity position in each fund.

Since there are many types of Mutual Funds, it's important to discuss your options with a professional who can advise you on how to invest wisely. Contact an investment professional at Reynolds Insurance Services Inc. to learn more about how Mutual Funds can benefit your financial future.


Our Location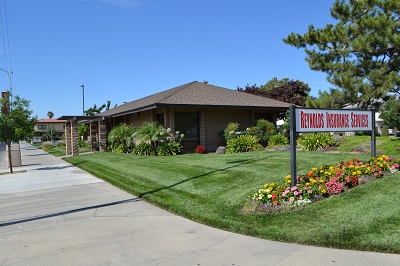 Reynolds Insurance Services
426 S. Madera Ave
Kerman, CA 93630
Main office:
559-664-3838
Fax:
559-846-7393
Testimonials
Accommodating, professional, helpful, and quick. Very comfortable experience and I was impressed by their capabilities. Highly recommended.
I feel lucky to have found an agent willing to provide this level of service. No need to look anywhere else!
Over the years we've never once had to worry about our coverage. My husband and I are long-time customers and proud to be.
Surprisingly flexible and in-touch with my needs as a small business owner. Can't ask for more.
They have strong ties with the community, and it shows. It's nice to do business with people that really show they care about you and your family.